The homes we design are as unique as the individuals who live in them, but our goal is always the same – exceed homeowner expectations. Here are a few of their reactions to our highly custom and collaborative approach.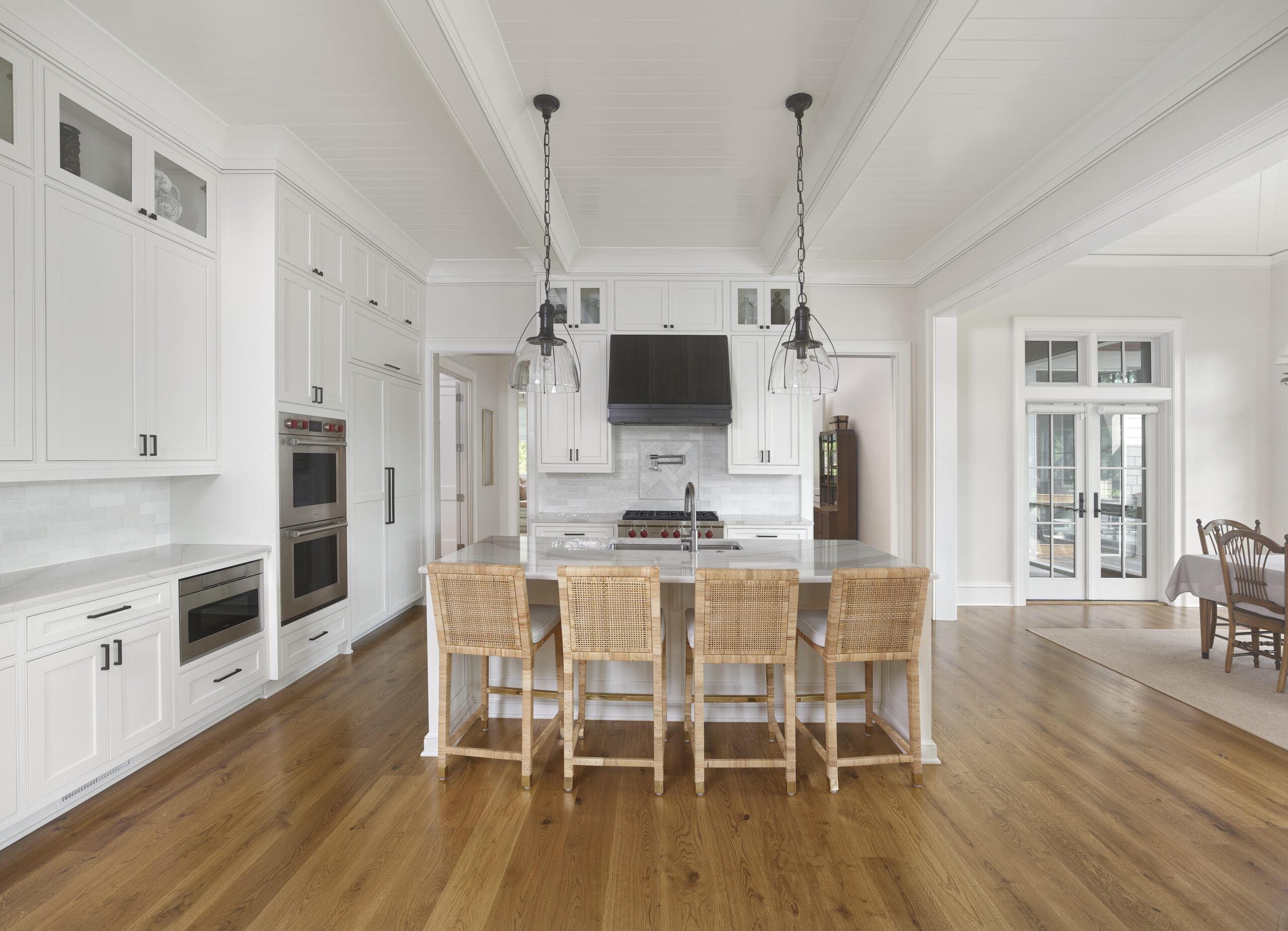 After interviewing several architects, we chose Darryl Cobb for our "final" retirement house.  We built six houses in as many states, but never had the opportunity to use an architect before.  We absolutely chose the RIGHT architect for our final build!  We had a beautiful piece of property and a dream.  We met with him to "create" the house and he made all our ideas come to life within our budget.  Darryl added his intuitive touches and thought of things we never would have.  Ann Lasters approached the interior drawings from an Interior Designer perspective.  Together they created interior drawings that helped immensely, as we were building long distance.
Darryl and his team are creative, insightful, meticulous, timely and experienced with Kiawah Island that has many requirements for building.  Darryl and the team made the process iterative and were always available to answer questions and make changes we and the builder needed.  Darryl frequently visited the job site and communicated effectively with our builder. 

We would choose Cobb Architects again in a heartbeat!

Thank you Darryl and team for creating a beautiful place for us to call home!
-Sue and Fran O'Rourke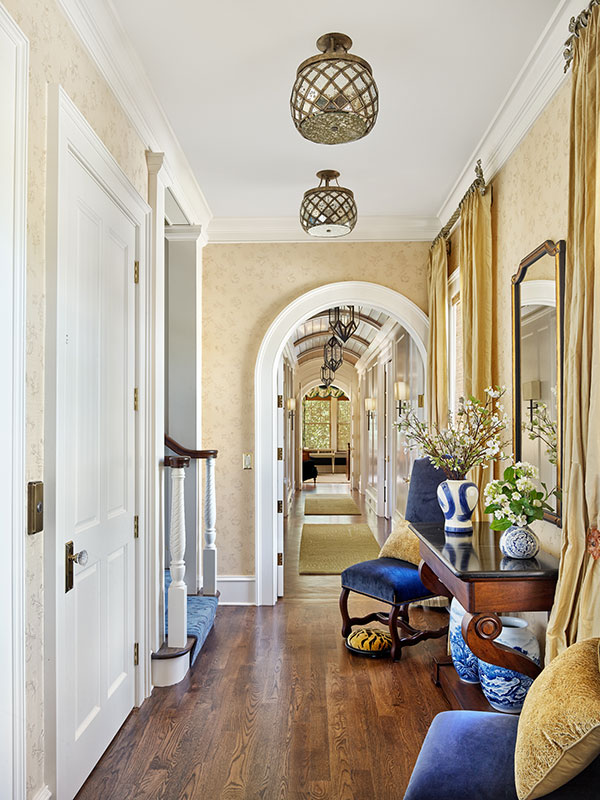 Designing a home can seem quite daunting, especially when you are doing it from 800 miles away.  Darryl and Ann took this anxiety away by guiding us through the entire process and delivering our dream house.  They took the time to really listen, which is a skill not shared by all design professionals.  They helped us take a group of fragmented design ideas and turn it into a cohesive design that met all our objectives.  Throughout the process, we learned that the trait most valued by a prospective homeowner is trust in the design team.  Darryl and Ann took ownership of our vision, which is especially important if you are building a home from a distance.  This trust is built through a dedication of time and a true effort to getting to know the client.  Theirs' is not a simply a technical undertaking, but rather you become part of the Cobb family.  We developed such confidence in the team, that we had the team perform the role of construction management for the entire process through completion.
 Not only would we highly recommend the team at Cobb Architects, but we already have recommended them to others.  With the Cobb team, you will get a highly talented technical team, but more important, you will get a creative and imaginative partner in turning your dream into reality.
 –Bronda & Greg Silvers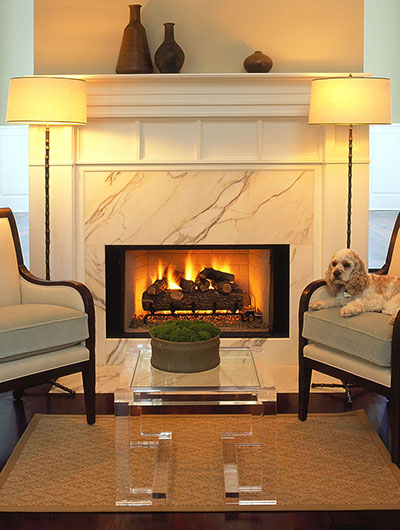 My wife and I had been considering a permanent relocation to the Charleston area from our home on Cape Cod for over four years. We had worked with a local real estate agent who possessed enormous insight into the various areas and markets. After much deliberation, we decided on purchasing a home in I'on Village and with our eyes wide open pursued a house that we felt possessed great potential, but one that was in need of significant renovations and updates. My wife is an experienced interior designer and was able to peer through the existing challenges and see what this house might become and how it eventually would represent our "home".
This task was formidable and we understood immediately that we would require the services of an architect. We were fortunate to be directed to Darryl Cobb and his firm early on. After several conference calls allowing us to get to know each other and during which we defined the scope of work, we engaged Darryl to work with us on this project. We today feel extraordinarily lucky to have met Darryl and privileged to have worked closely with him throughout the renovation.
Darryl is a deep committer and once engaged in a project he is devoted to his craft and to advocating for his clients. He worked hand-in-hand with my wife and me and blended his vast technical and structural expertise with his artists view of the project, sensitivity to the neighborhood and understanding of Charleston's very unique architectural designs. He remained involved in our project throughout and worked with our General Contractor and us as issues arose or decisions and adjustments were required. Darryl even helped us in securing the General Contractor that we eventually chose to execute the project and sat with us through these discussions to assure that everyone was on the same page from the outset.
Darryl is a unique talent and resource; a gifted architect who is passionate about his craft, an open and honest businessman who is unabashed about having his client's best interest top of mind at all times and a delightful and energetic person who remains a valued friend long after the project has been completed.
— John and Joan Krainin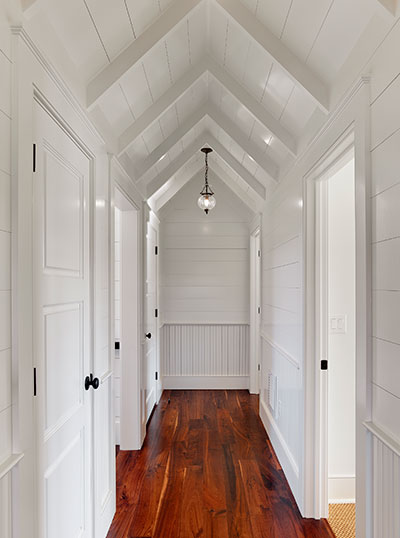 John and I want you and Katie to know how much we love our new home. Because we had never designed and built a house before, we had thought the process might be a bit daunting. Instead, we had great fun seeing you put our ideas to paper and then letting them evolve. It was very important to us that you never said "no" to any thought or change we put forth. Instead, you treated our ideas like new design opportunities. You were always willing to work with us.
The construction management phase you provided gave us confidence in the integrity of our new house. Because we do not have a construction background, your expertise was a very valuable asset in the process. Knowing that you were frequently on the job site, assuring that the house was being built to specification, gave us peace of mind.
The final house design is really quite different and much better than our initial starting point. Our house has a wonderful open look and flow, yet each room is defined giving the house an overall intimate feel. Our home is everything we wanted.
We wish you and everyone at Cobb Architects, a very successful future. Of course, we would recommend you and your firm to anyone contemplating building a new home. If we can help in any way, please do not hesitate to call on us.
Kindest regards,
— Candy Wolfzorn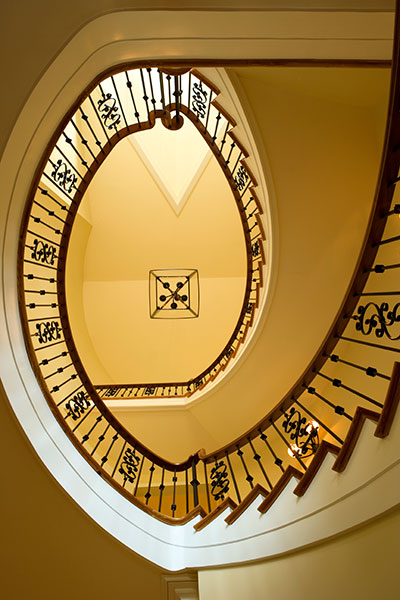 There are very few businesses upon which I would stake my reputation, however without hesitation Cobb Architects is one of those few.
My husband and I had never designed a home before so this was our very 1st experience with an architectural firm. We could not have picked a better team than the team at Cobb Architects. They thoughtfully listened to what we were looking to "create" and they offered ideas and refinements which we would never have thought to consider. They kept our budget in mind and all times "had our backs."
I suppose nothing says "satisfied clients" more than when you return to that same company to design your next home addition, which is exactly what we did when we decided to add on a mother-in-law suite to our home. AND if we ever have the need for an architect in the future, we will be returning to the same place… Cobb Architects.
Thanks,
— Karen Donnalley
Michael & Susan Richardson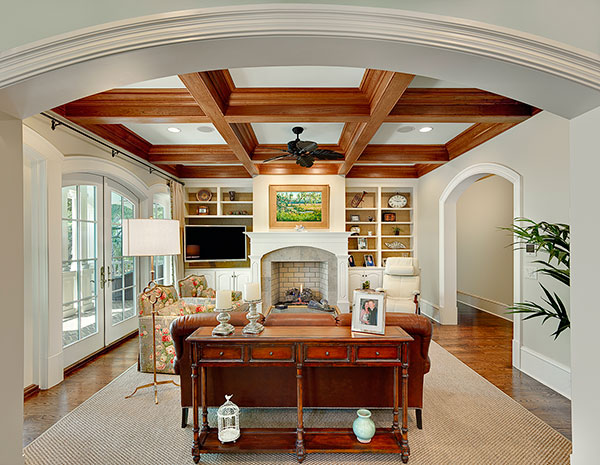 THANK YOU! How can we begin to thank you for the beautiful home that we now live in, the home that began in your thoughts and creativity! Few people are lucky enough to build the home of their dreams and we want you to know that your part in it was unequivocally invaluable.
Throughout the entire process you were fantastically professional, helpful, intuitive and your talent and perfectionism are evidenced everywhere we look. We started with a heavenly lot and, truly, only a couple of ideas and you took the reins from there. You were so generous with your time, driving Susan around to look at rooflines and stucco in I'On. You were so patient, always taking our many phone calls, looking at photos, rendering your respected opinion on everything from trim color to satellite dish locations, to stone samples for the front walkway, always going way, way above and beyond customary service. We so valued your input during construction when we were out of town and certainly uninformed. We always knew you were working for us and with our best interests in mind. It's not easy to find someone so easy to put so much faith in with an enormous project. We really couldn't imagine doing this without you.
Darryl, you were additionally terrific to work with; always upbeat and friendly and so very personable. It was such a pleasure to work with you and your staff. We also enjoyed meeting your dog!
We wish you well in all your professional endeavors. You need no wishes though – your work speaks for itself, along with all the other people who loved working with you.
We are truly very grateful for your enormous part in building our dream house.
Very Sincerely,
— Michael and Susan Richardson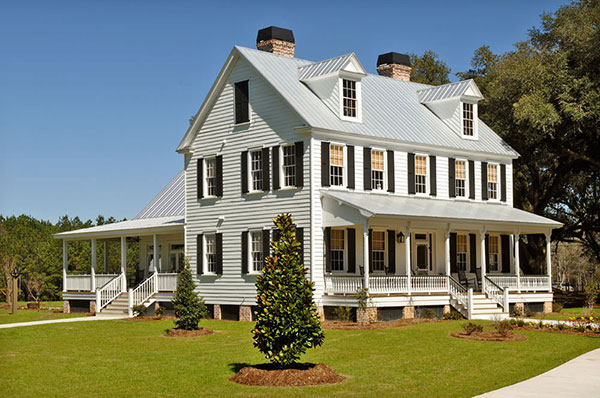 I am very pleased to have the opportunity to document my company's favorable experience with Cobb Architects. Our relationship began several years ago when the firm was designing home to be built in Beresford Hall, Greenwood's custom home community off of Clements Ferry Road in Charleston. As developer and also member of the Design Review Board, I was quite impressed with the quality of design and detailing exhibited in Cobb's homes. As a result, we eventually invited members of the firm to actually serve on the Design Review Board itself.
Down the road, in response to our earlier favorable experiences, we selected Cobb Architects to take on a complex design challenge at our new master planned community near Summerville called The Ponds. The program called for restoration of a circa 1840 farmhouse plus the design of new outbuildings. We wanted the restored house to be the focal point of the new complex, but we also wanted the subordinate outbuildings to be well designed, having a quality of their own. Cobb pulled off a response to the challenge with powerful design fundamentals and associated restraint. The result is a cluster of simple and graceful buildings supporting a dominant historical structure-putting forth a timeless elegance while being very functional.
It was another job well done by a firm we will certainly work with again.
Sincerely,
— John W. Morgan, III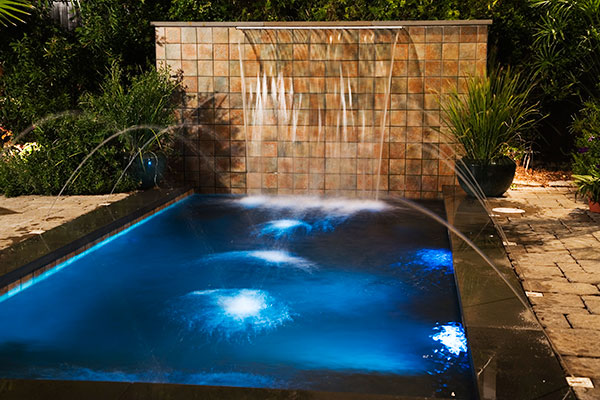 Annette and I wanted a very custom Charleston single house with lots of eye-catching details and true quality. Cobb Architects was recommended to us and we were lucky enough to have chosen them. We worked with Darryl and his staff while we still lived in Chicago, and, even long distance, we found them to be extremely responsive and creative. Cobb Architects took the time to understand what we wanted as an outcome and then improved on the finished product. They met all time tables and often surprised us with the fast turn around of changes. They know what they are doing and they gave us the personal attention we wanted.
Cobb Architects willingly and quickly worked with our builder any time questions came up at the job site. They took steps to make sure the builder followed the plans and did things correctly.
Years later, we still get frequent comments and complements from guests referring to how attractive and how well designed our home is. We now fully understand the real value of using a creative and high quality architect.
Darryl and his team we also able to recommend others for specialty work like lighting design, audio systems design, as well as a super landscape architect. We could not be more please with final outcome of our home. A job well done.
Thanks,
— Bud and Annette Garner